4 Badass Online Marketplaces For Sustainable Fashion Changing The Way We Shop
Olivia Burton
Globally, online shopping growth has reached an all time high.
According to a recent report by Roy Morgan, Australia alone spent around $41.4 billion on online shopping just last year and that number is set to increase.
Trend forecasters WGSN predict that not only will consumers continue to use technology to shop but will demand products from more purpose-driven brands.
This is evident from popular campaigns, such as Fashion Revolution's #whomademyclothes, which each year encourages more people to demand transparency from their favourite brands.
With this shift in consumer mindset, the e-commerce space has evolved too
Online marketplaces and department stores have started to take note and companies such as The Iconic are hiring a sustainability team to create change.  Here are my top online marketplaces picks that are changing the online fashion space.
'The fashion industry is so complex, and it affects people and the environment at every level…we're the friendly, goodlooking middlewomen, who are here to provide you with information about the fashion industry, and information about the fashion labels we sell, so you have everything you need to go forth as an informed shopper'
There has been a growing shift towards transparency in brand supply chains; with more brands publishing their factory lists each year than ever before.
The critical issues in the fashion industry are however nowhere near to being resolved and one huge set back is consumer understanding around words and greenwashing. For example, the word 'ethical' to some, may mean something completely different to others.
A really important step in the consumer to brand relationship is open communication, leading to consumer empowerment and education.
Well Made Clothes has tackled tried to tackle this issue by allowing shoppers to understand what they are buying with 'Value Tags' which cover different sections: Handcrafted, Sustainable, Fair, Vegan, Transparent, Local, Minimal Waste and Gender Equality. Each section also has a blurb about what it actually means. For example, instead of buying a jumper that's is 'ethical', I can see that it's 'Handcrafted' and 'Gender Equality'.
Other marketplaces have started to use this method, including  Modavanti + Done Good.
Rent rather than buy – GlamCorner
Technology also has the ability to change the face of e-commerce for the better and Australian brand GlamCorner is a perfect example of this. Online fashion rental is a popular and growing market.
Set up in 2017, with a bulk of investment, the company now has 53 staff members and over 5000 designer dresses. The label is answering an issue that many Australia women have, wardrobe wastage.
According to the co-founder Dean Jones, six tonnes of clothing is thrown away every 10 minutes in Australia and GlamCorner is aiming to chip away at that number by providing a better solution using the sharing economy. Hell yeah.
Original treasure – Etsy
'Buy directly from someone who put their heart and soul into making something special'
This creative marketplace isn't a new concept. It does however provide an alternative space for people everywhere to buy and sell individual work.
Society consumes so much fashion because it's accessible and cheap; therefore it's not treasured or kept for a long period of time.
Buying something specially handcrafted and unique on a marketplace like Etsy, connects the buyer to the maker and might change the perception of it's worth.
There are literally millions of one-of-a-kind items on Etsy and apparently it's commonly used by high-street brands to creep around to steal design ideas!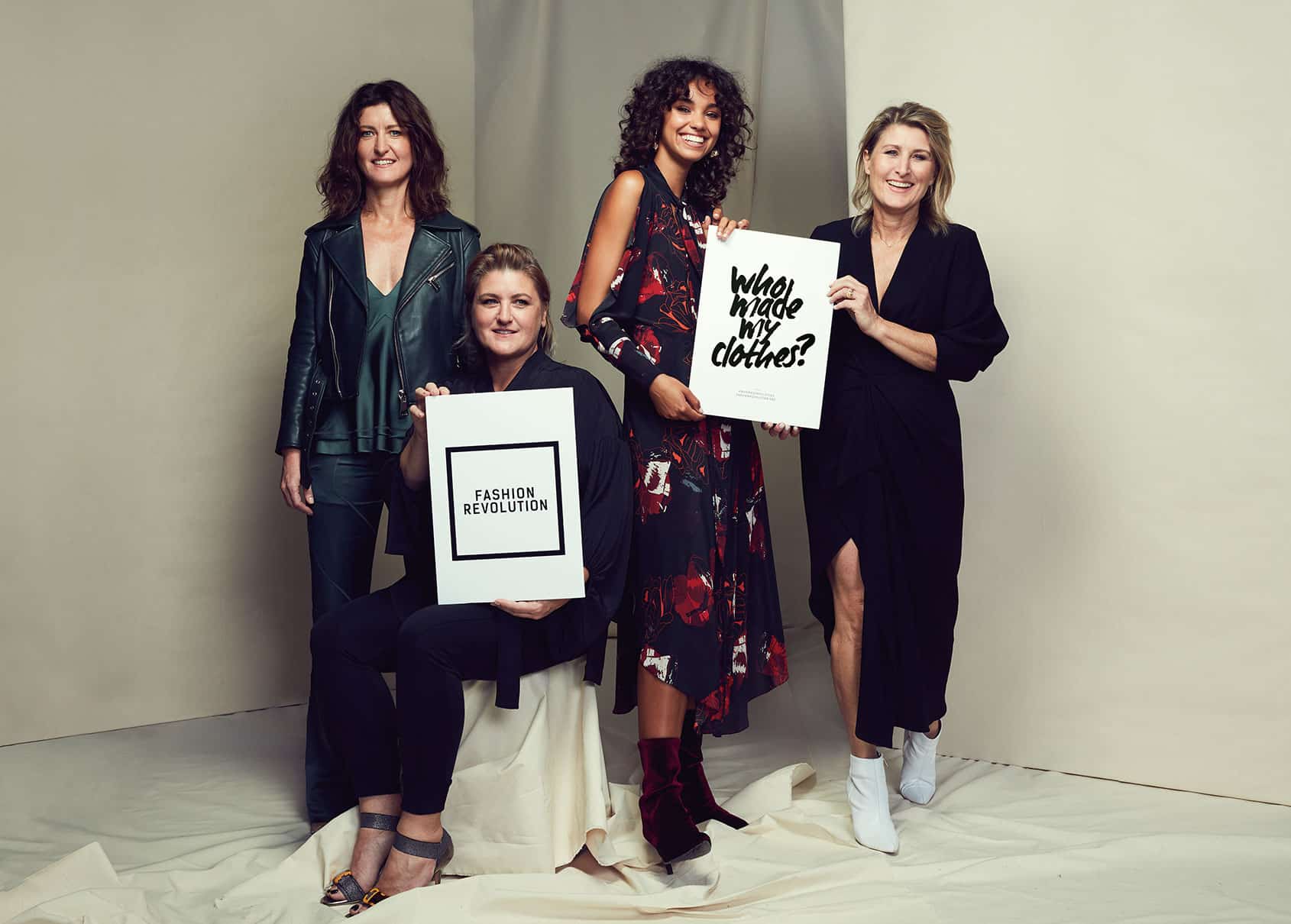 'DJs aims to connect customers with the skilled garment makers who produce some of Australia favourite brands and to highlight ECA's work to ensure safe working conditions and fair wages' – Fashion Journal article, 2018
Ok, David Jones is also a store and isn't even close to being an ethical or sustainable marketplace but they are changing brands from within.
They are actually working with regular brands to get them to understand supply chains and environmental impacts, to make small steps to change. David Jones has it's own ethical sourcing team and just this year for Fashion Revolution, they showcased a capsule collection with local ethical and sustainable designers.